Wondering "How Can I Lose Weight?"
How to Start Losing Weight &
How to Lose Weight Safely
Are you asking But HOW can I lose weight? If so, this page will teach you how to start losing weight and then continue to lose weight safely until you reach your goal.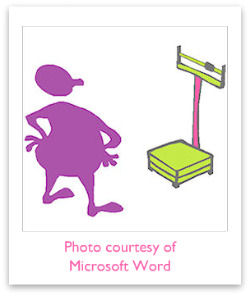 I told you on the home page that I have a strong point of view when it comes to losing weight. But it's not just my opinion... you see, I'm a registered nurse and a consumer health education writer, so my viewpoint will always be strongly informed by my health care background, education and years of experience.
It's a fact that if your road to weight loss is a fad diet or some other extreme measure, and if you do succeed in losing weight, it is very likely that the pounds will pile back on as soon as you stop whatever extreme measure you used. That's the whole basis behind the frustration of yo-yo dieting.
And I just know that's not what you want, is it? You're here on this site looking for hope and inspiration that you can actually change your life and lose that excess weight... for good... right? I mean, isn't that exactly why you started to ask, "How can I lose weight?"
Lose Weight Safely the Healthy Way... Works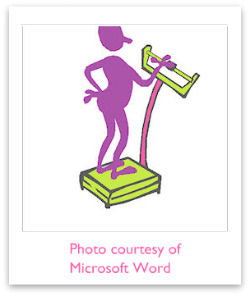 Have you ever watched TV shows like The Biggest Loser or Losing It With Jillian? While those shows might push people to the breaking point for quick results, they're teaching how to start losing weight by establishing a solid foundation of healthy lifestyle choices. How to lose weight the healthy way isn't rocket science...
It's a simple combination of... eating healthy, getting active every day and managing other factors such as stress and sleep. That's the best way to lose weight... and it's the ONLY way that really works over the long haul.
So, the main focus on this site, besides giving you a forum to share your inspirational weight loss stories (or to read others' inspirational stories of weight loss), is to answer your question of "how can I lose weight?" by adopting healthier lifestyle habits. You may find some pages that address topics like weight loss supplements, various weight loss products and weight loss programs or fad diets, but if they're not based on healthy lifestyle choices, then I won't be promoting them.
How to Start Losing Weight Safely...
To lose weight safely and then keep losing pounds and fat until you reach your goals, then follow the links below to explore the various sections of this site. (Keep checking back if they're not all active; this will change over time.)
There's a lot to explore here... but I'm confident that if you take the time to look at each page and really absorb what you'll find there, you'll no longer keep asking, "But HOW can I lose weight?" You'll know exactly how to start losing weight!

Please NOTE: The information on this website is for informational purposes only. It is not intended as medical or professional advice. Anyone considering starting a weight loss program should consult with their doctor first.
Like This Site? Please Tell a Friend.