Are You Here to Contact a
Weight Loss Goddess?
Oops... It's Just Kathi MacNaughton Here,
Your Website Hostess!
I'm sorry, but if you came to this page in search of a weight loss goddess, then I'll have to disappoint you. But if you want to talk to me, Kathi MacNaughton, then you're in luck!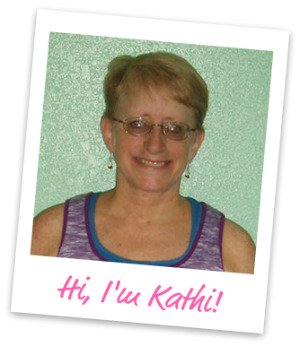 Do you have questions, comments, or suggestions for me? If so, I'd love to hear from you. All you have to do to email me is fill out the easy contact form below. I provide this contact form because it is safe and convenient for you to use, and it is my way of reducing spam emails. In the same way that I protect myself from spam, I will protect your email address.
I only ask for your name and email so I can respond back to you, but I won't use it to send you anything you don't want or share it with anyone else... I promise. I will only use it to respond to your request. Check out my Privacy Policy if you want to know the details of how I handle information that is shared with me.
Please double check the form's "E-mail Address" entry field to make sure you have entered your address correctly. If your email address is mistyped or incomplete, I will not be able to contact you.
If you would like to see me add something I may have missed to the site, please let me know! But if you want to submit something of your own, please use these links:
Please add this site to your browser list of favorites or use the "Share" buttons at the bottom of the page to add it to your favorite home page or social bookmarking site. And stop back soon as I am continually updating and improving this website. I'd love to hear from you, even if I'm not really a weight loss goddess (though I do like to think I'm in touch with my inner goddess)!
Thank you so much for stopping by...
Warmly,


So, if you're ready, go ahead & start typing...

Please NOTE: The information on this website is for informational purposes only. It is not intended as medical or professional advice. Anyone considering starting a weight loss program should consult with their doctor first.
Like This Site? Please Tell a Friend.